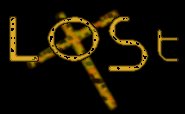 ---

m y i n s i d e s m a k e m e s i c k s o m e t i m e s

---
(gimme)
IwantIwantIwant
I want it all.
What do you have to offer?
What do you have to give?
If you can t give me anything,
Then you don t deserve to live.
I want to hate
to love
to hurt (you) and
to embrace
IwantIwantIwant
I want everything.
Where can I find pleasure?
Where can I find joy?
I m looking, searching, grasping, groping,
Better give it to me, boy.
I want to crush
to comfort (you) and
to kill
to breathe
I wantIwantIwant
I want it just for me.
What can I take from you?
May I steal from which you lack?
Myself won t let me consider,
Your life at which I hack.
I want to touch (you) and
to feel
to smile
to cry
(but mostly) I want (you) to need (me)




enshackled Life freedom Quest

Fleeing the maelstrom we are tossed.
arm to Arm
foot to Foot
cold Heavy chain Snare
Bodies shiver in the needle ice nails.
Wandering the fantasy forest we are lost.
shoulder to Shoulder
side by Side
fear Stricken razor Claw
Appendages intertwine to form flesh shield.
Dueling the bandit wraith you are slain.
palm to Wound
breath to Breathe
life Stolen reaper Sleep
Mouth gasps in frantic anguish wail.
Petitioning the hidden healer I am pain.
knees to Ground
eyes to Sky
spoken Plea silent Weep
Corpse stench turns to fragrant life scent.
Outracing the wind we fly to the sea.
wing to Wing
smile to Smile
sunshine Golden rainbow Eyes
Darkdwelling creaturespawn vanquished in the radiance.
Silhouetting the sun the embrace that ever will be.
cheek to Shoulder
hand to Hair
fingertip Unify eyelid Gravity
Time conforms to endless communion infinite.
---

u p d o w n l e f t r i g h t s p i n a n d f a l l
---
---
this page and it's contents copyright (c) 1999 by ethan cooper